Directions
The school is located in the Scarsdale Executive Building, which is on the West side of Central Park Avenue in Scarsdale, just south of Hartsdale. There are parking lots in front of and behind the building. Take the stairs or the elevator to the 3rd floor (1 flight up from the front entrance) and go to the Scarsdale Wellness Center.
NOTE: There is no sign for the school in front of the building. There is a sign that says "Scarsdale Executive Building" as in the picture below.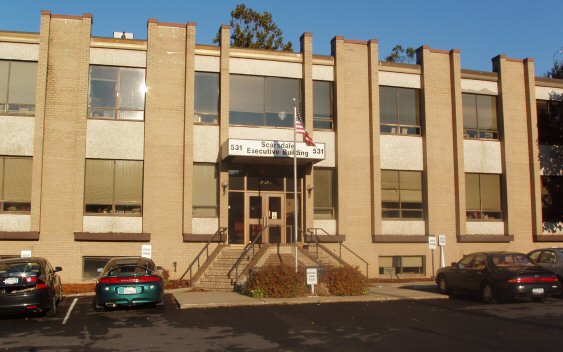 NOTE: Do not confuse our school with the Tai Chi/Yoga School across Central Avenue and a bit South. Our teacher has been teaching and practicing for over 49 years!
Click here for driving directions. See below for city level map and a street level map of the school's location.
City Level Map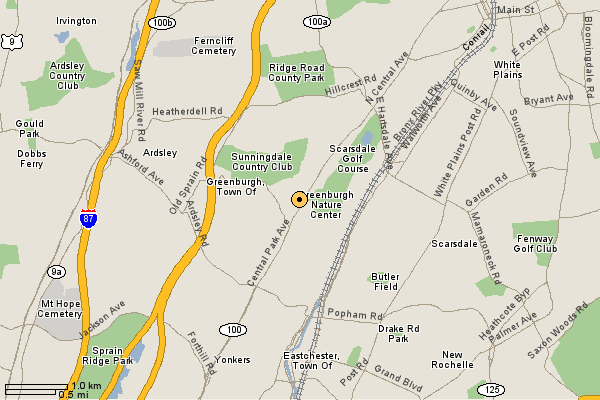 Street Level Map